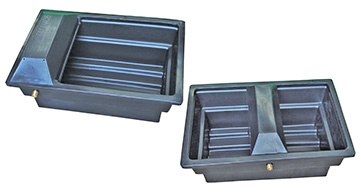 A range of rectangular water troughs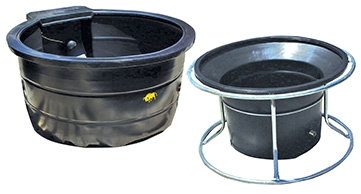 Round troughs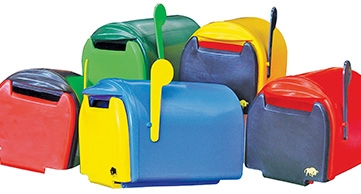 Specialising in the manufacture and supply of steel and rotational plastic goods
For many years we have supplied major agricultural rural suppliers with water troughs, stock feed trailers, feed bins, letter boxes and heavy duty garden trailers; also fun and fishing kayaks.
We undertake custom moulding for clients; design & build moulds and manufacture for the plumbing and electrical industries.
Goods are manufactured on machines especially designed for the job. Raw materials and parts are sourced direct from overseas which gives us a competitive advantage.
We own our delivery vehicles and deliver to retail outlets throughout New Zealand on a weekly basis.
We take pride in producing quality products, built to last which carry our personal guarantee.
We have a commitment to service our client's ongoing needs.